Career Counselling
A comprehensive counselling and extensive guidance is given to the uneducated, poor and downtrodden people keeping in mind their life's background and help them grow further independently and successfully.
One of the remarkable programs was counselling the gangsters or rowdies and bringing transformation in their life by providing them knowledge, awareness and choosing the right career according to the individual for their bright, prosperous future by not letting them return back to their previous way of living as gangsters. This was achieved by filing a petition called "podhu mannipu".
Ezhumalai from Old Washermenpet was a big gangster and had several crime cases on him. At the time of laying Gundas on him, he approached Jeevaratchanai in the year 2005 and we helped him repent and live a transformed life by obtaining Common Forgiveness at the Police Department and is now self-employed as an auto driver and leading an amazing life.
Kullaraja was another big gangster from Vyasarpadi with the similar scenario in the year 2009. He is now working as a lorry driver.
Family Counselling and Pre-Marital Counselling
Marriage is a beautiful sacred courtship. We believe that marriages build a family stronger and therefore we help couples and families who come with problems with counselling techniques in developing secure relationships and healthy sense of self.
Pauline has counselled couples in Centre for Women - North Chennai, State Legal Aid, All Women Stations, North Chennai, Family Court in Chennai High Court.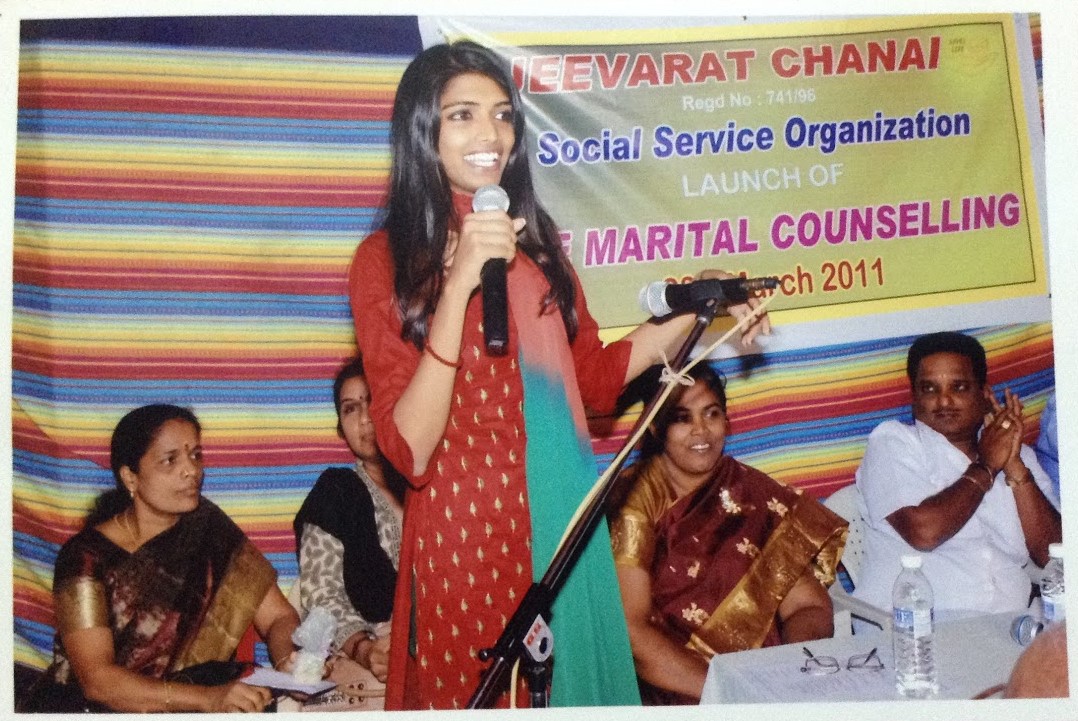 Family Counselling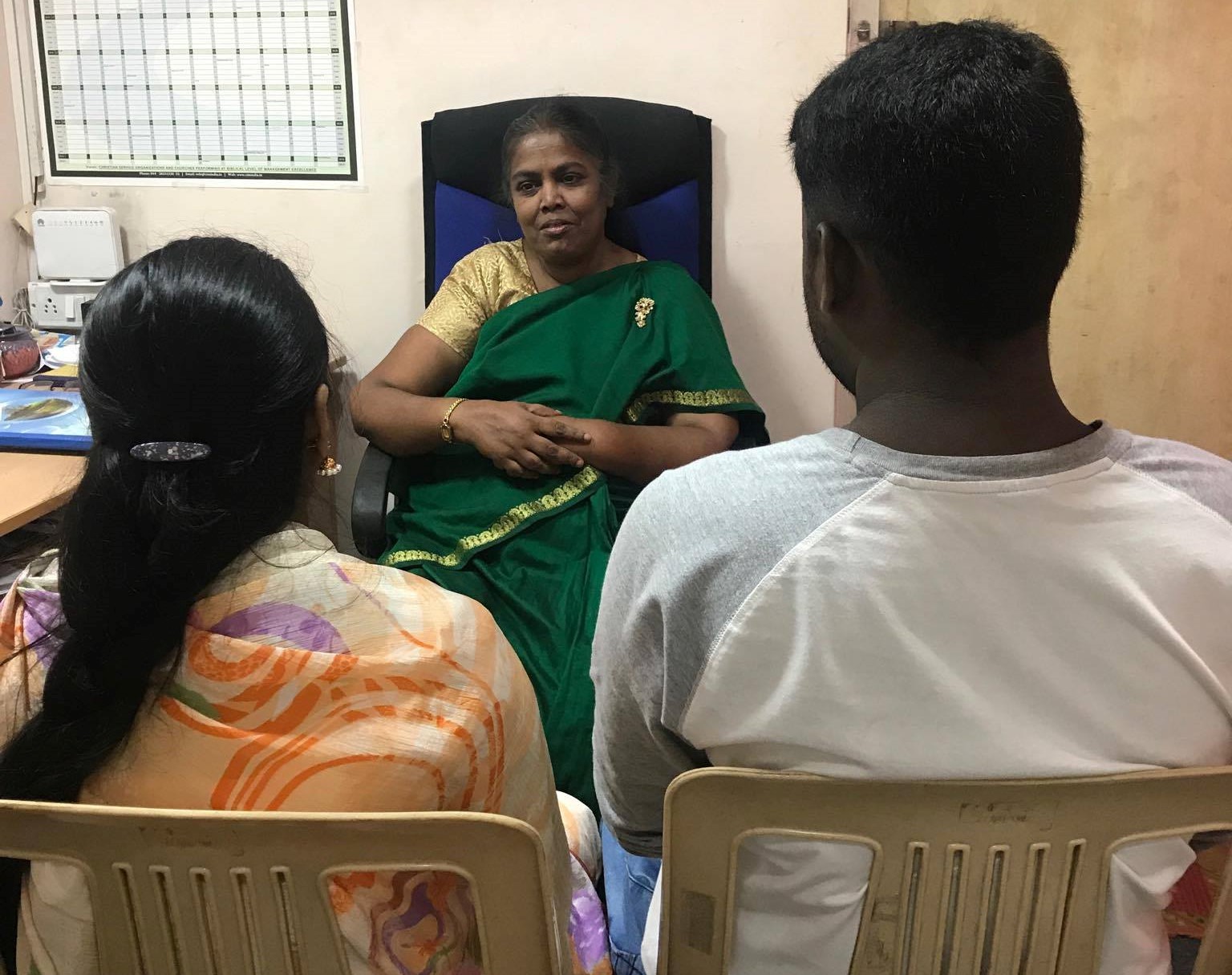 Family Counselling